Operation and Maintenance of Gas Compression Plant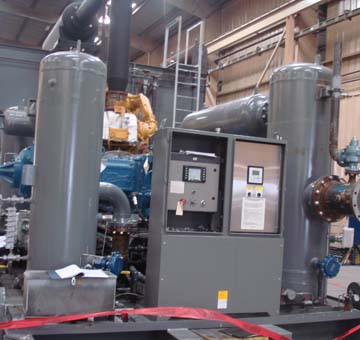 Operation and Maintenance of Gas Compression Plant
Japeils Field Services has the expertise and tools to provide over 95% Plant availability employing best practice in reliability engineering, condition monitoring, CMMS, the right work force with over twenty years in equipment monitoring, Process and PM Optimization.
We plan our Preventive Maintenance based on an onsite reliability centered maintenance strategy (RCM) and criticality analysis designed specifically for our client with the aim of 30-50% reduction in maintenance cost, 40-60% reduction in emergency/corrective maintenance and sustained shift to proactive maintenance.
Japeils Field Services also provide online monitoring of client equipment, condition monitoring (Oil analysis, Coolant Analysis, Vibration Analysis, Motor testing, Balancing and Laser alignment, Thermography, etc.) of your equipment and a forerunner in Proactive maintenance methodology all of this is targeted at powering your uptime 24/7.
Predict, pre-empt and prevent. At Japeils Field Services, we know that 98% up time is essential. Our team utilizes their experience and knowledge of what can go wrong, and what does go wrong, to predict the future so that you can stay operational.